The 2007 International Conference on Engineering Education (ICEE-2007) was held in Coimbra, Portugal, from the 3rd to the 7th of September 2007. The ICEEs, sponsored by the International Network on Engineering Education and Research - iNEER, are prestigious and renowned conferences in the domain of engineering education. They attract hundreds of academics and educators from all over the World. Past conferences have been hosted by reputed universities in Taiwan, Brazil, Czech Republic, United States, Norway, United Kingdom, Spain, Poland and Puerto Rico.

ICEE-2007 took place at the University of Coimbra, Portugal, the perfect environment to discuss the big challenges facing engineering education in our modern society. The University of Coimbra, now seven-centuries old, is the oldest University in Portugal and one of the oldest universities in Europe. Its historical buildings are the premises of a medieval palace situated on the highest hill of the town of Coimbra overlooking the Mondego River. St Peter College, St. Michael Chapel, the Rector's Palace, The Grand Hall, the King John Library are world-renown landmarks situated on campus.

Coimbra, the first capital of Portugal, is a place full of tradition and beauty. Cathedrals, churches, monasteries, museums and gardens are jewels of a past where history and legend mix and interweave delight and enchant all visitors.
ICEE 2007 is organized with the collaboration of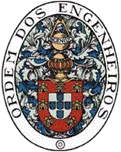 Copyright
Unless otherwise noted on the first page of each paper, iNEER copyrights all papers.
© iNEER 2007

Copyright and Reprint Permission: Abstracting is permitted with credit to the source. Libraries are permitted to photocopy beyond the limit of U.S. copyright law for private use of patrons those articles.

© 2007 iNEER. Personal use of this material is permitted. However, permission to reprint/republish this material for advertising or promotional purposes or for creating new collective works for resale or redistribution to servers or lists, or to reuse any copyrighted component of this work in other works must be obtained from iNEER.